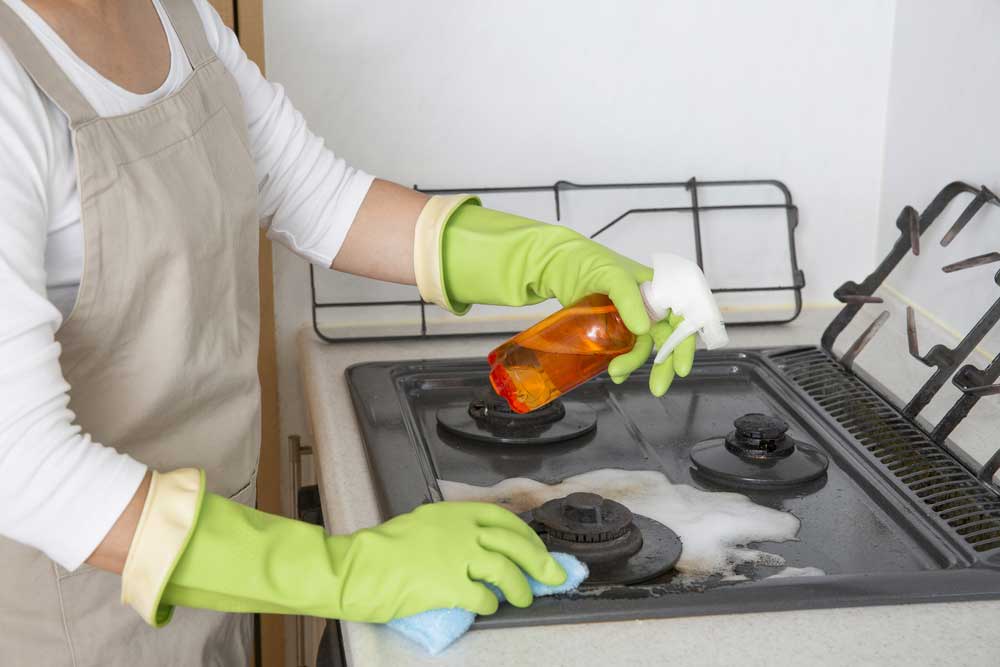 Kitchen Deep Cleaning
The kitchen is a focal point in anyone's house, and is often the most heavily used. It can, however, be the most potentially dangerous area of the house, as the surfaces, utensils and cloths contained in the kitchen can harbour many serious, sometimes lethal germs that are bad for health. Keeping the kitchen clean and free from germs and bacteria is a must in order to protect your family's health.
Welcome to Great Facility Professional Kitchen Deep Cleaning
Our team of specialists will transform your kitchen to an entirely new level of cleanliness, using our armoury of hi-tech equipment in order to eradicate dirt and bacteria, leaving it sparkling and fresh.
We will ensure that every effort is made to avoid disruption to your household, and will arrange a
time that suits your schedule, with a minimum fuss, and to your specific requirements.
What's Included:
Thorough scrubbing of hard floors and tiled walls in the kitchen
Damp wiping of all walls, skirting boards, switches, and inside windows in the kitchen
Cleaning of inside of fridge if required (customer is responsible for emptying fridge first)
Cleaning of inside of microwave (if required)
Deep cleaning of kitchen sink, work surfaces, cabinets, external cooker surfaces, and AC vents
Removal of ingrained food deposits
Removal of stains
"Eradicate bacteria, refresh worktops by removing ingrained food deposits, and eliminate those frustrating stains."
What's Excluded:
Washing up pots, pans, and crockery
Cleaning inside of cookers
Note: An additional cost is payable for the above 'excluded' services, for which we would be delighted to provide a quotation on request.